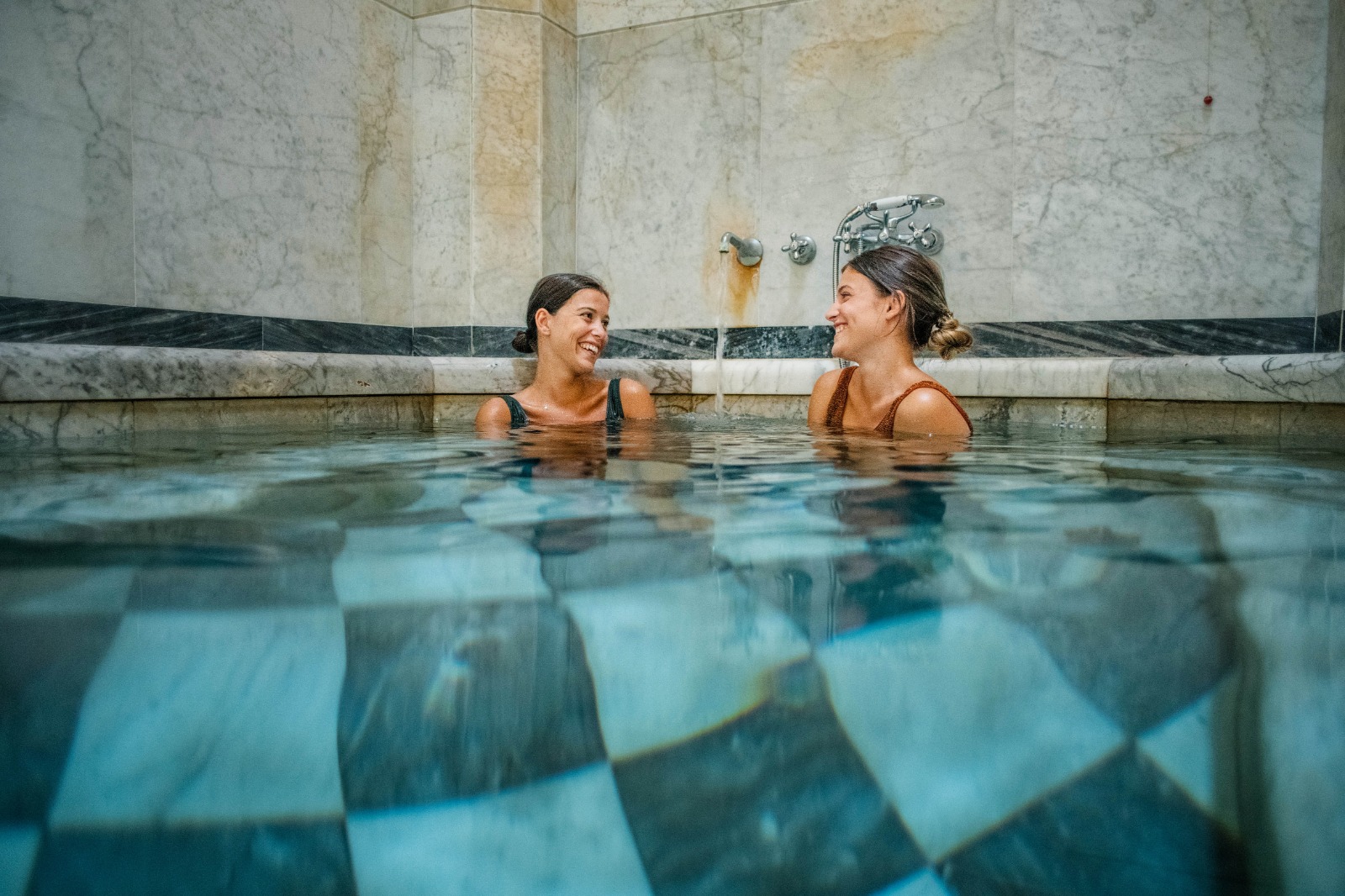 Spa
Bagno Bernabò is an elegant spa located on the slopes of Colle di Corsena, the hill of well-being.
It features various dressing rooms with a single bathtub in nineteenth-century marble, used for all spa and wellness treatments:
thermal baths
sludge
Kneipp therapy
filiform facial shower
face/body treatments
wide range of massages ranging from the more traditional, to massotherapy, up to holistic.
To these services are added an octagonal pool of thermal water for two or more people, and a steam grotto.
The hyperthermal waters spring at 39 degrees and are sulphate-bicarbonate-calcium. The therapeutic effects concern the treatment of skin diseases, of the osteo-articular apparatus, and arthro-rheumatic pathologies.
History: The establishment is named after a certain Bernabò, a Florentine who in the first half of the sixteenth century recovered from a serious form of skin disease by casually immersing himself in the warm mud of these thermal waters. Subsequently Elisa Baciocchi, sister of Napoleon, in 1810 built the current factory which remains perfectly intact today. After a restoration work completed in 2006, nowadays the structure comes back to life and offers the beneficial effects of its waters, much praised and today attested and documented.
For more info:
(+39) 331 1719014