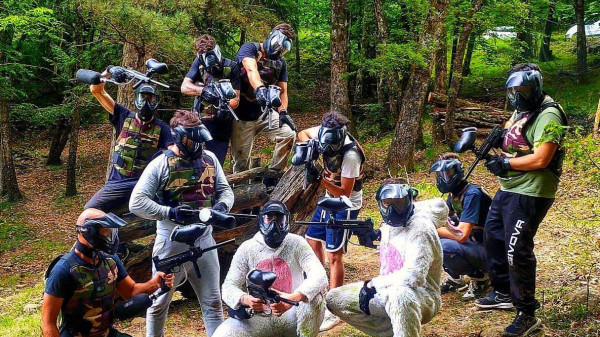 Woodland Paintball in Tuscany
Woodland Paintball in Tuscany/h2>

Description:
Paintball is a team sports game whose aim is to eliminate the opponent by hitting him with balls of colored gel, which break and mark the player on contact. The bullets used are totally biodegradable, non-toxic and environmentally friendly.
A different activity, very adrenaline-pumping and suitable for different occasions: stag/hen parties, birthdays, team building and much more. Val di Lima Off Road® Paintball World aims to promote Paintball, Woodsball category, in the Tuscany region and in particular in the province of Lucca.
NEWS: Paintball field for children!
Distance from the farmhouse: 3 km
More information:
Reservation