A small cellar that offers various products used in our restaurant will give you the opportunity to take home the flavors and aromas appreciated during your stay.
Cured meats and processed vegetables are produced by us and by local breeders and farmers.
It is possible to buy pickles, liqueurs, cheeses, honey from our bees, jams including a wide selection of the best wines from the Lucca hills.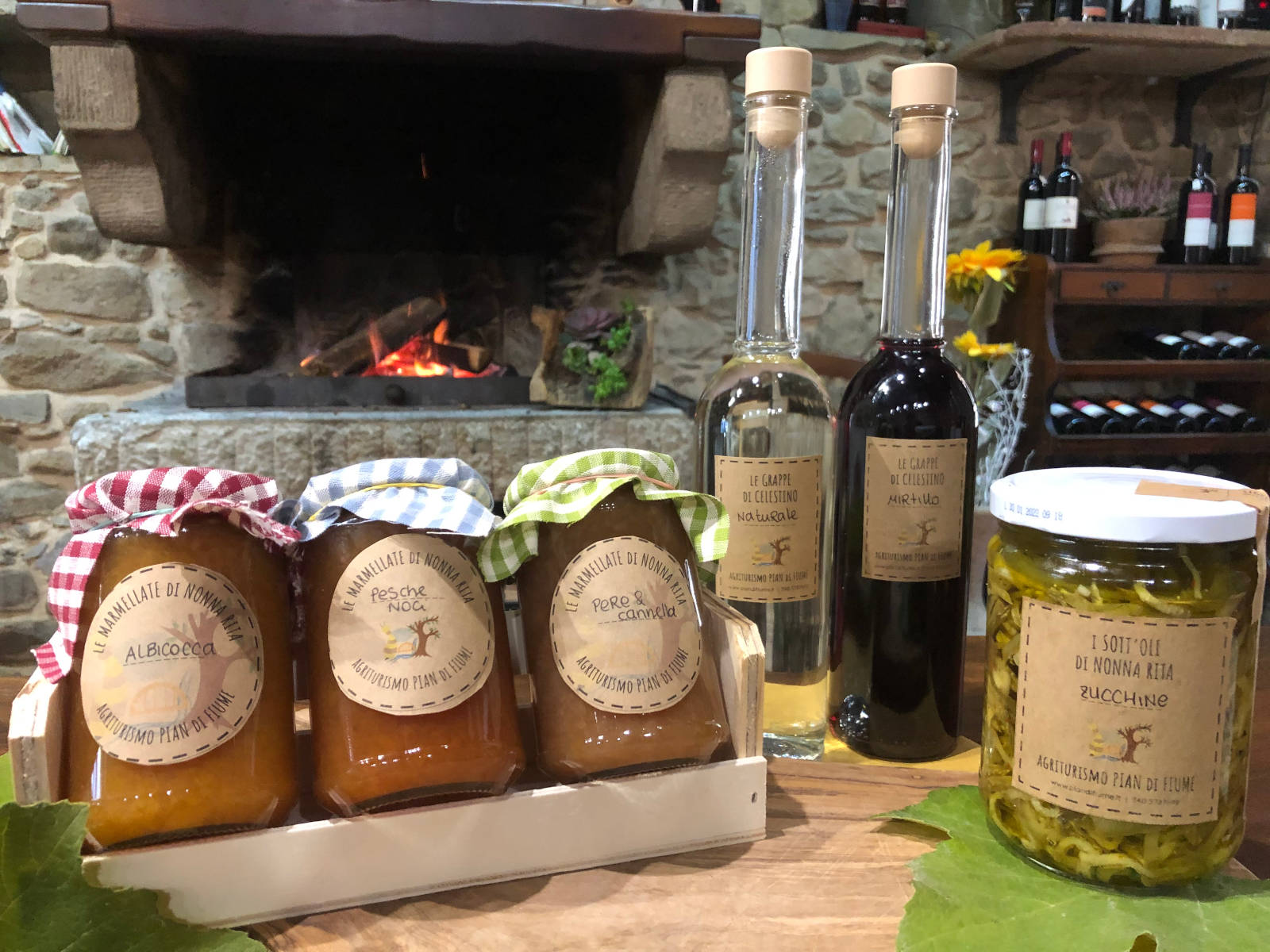 Prodotti
Pian di Fiume
Prodotti
Pian di Fiume
Prodotti
Pian di Fiume
Prodotti
Pian di Fiume